Airway™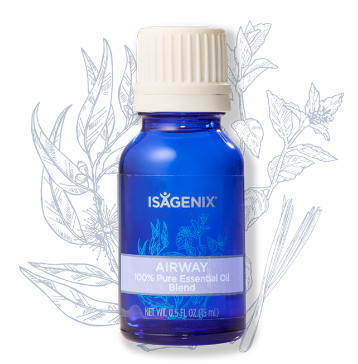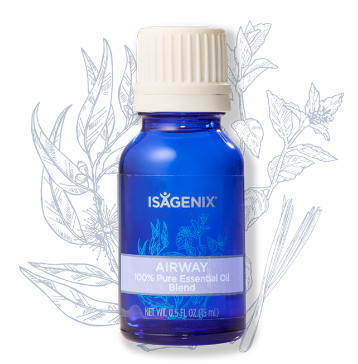 Airway™
Take a deep breath with this crisp, invigorating blend of aromatic botanicals for a positive breathing experience.
Airway™ combines eucalyptus, lemon, lemongrass, peppermint, tea tree, grapefruit, rosemary, and thyme to revitalize and stimulate.
Airway™ - Essential Oil Blend - 15 ml
Purchase here:
https://erinoberlander.isagenix.com/en-us/products/essence/blends/airway
Best pricing is available to Isagenix members. Please contact me to learn how you can save or even get a portion to the totality of your products paid for or even create an additional income stream.