Catmint Hydrosol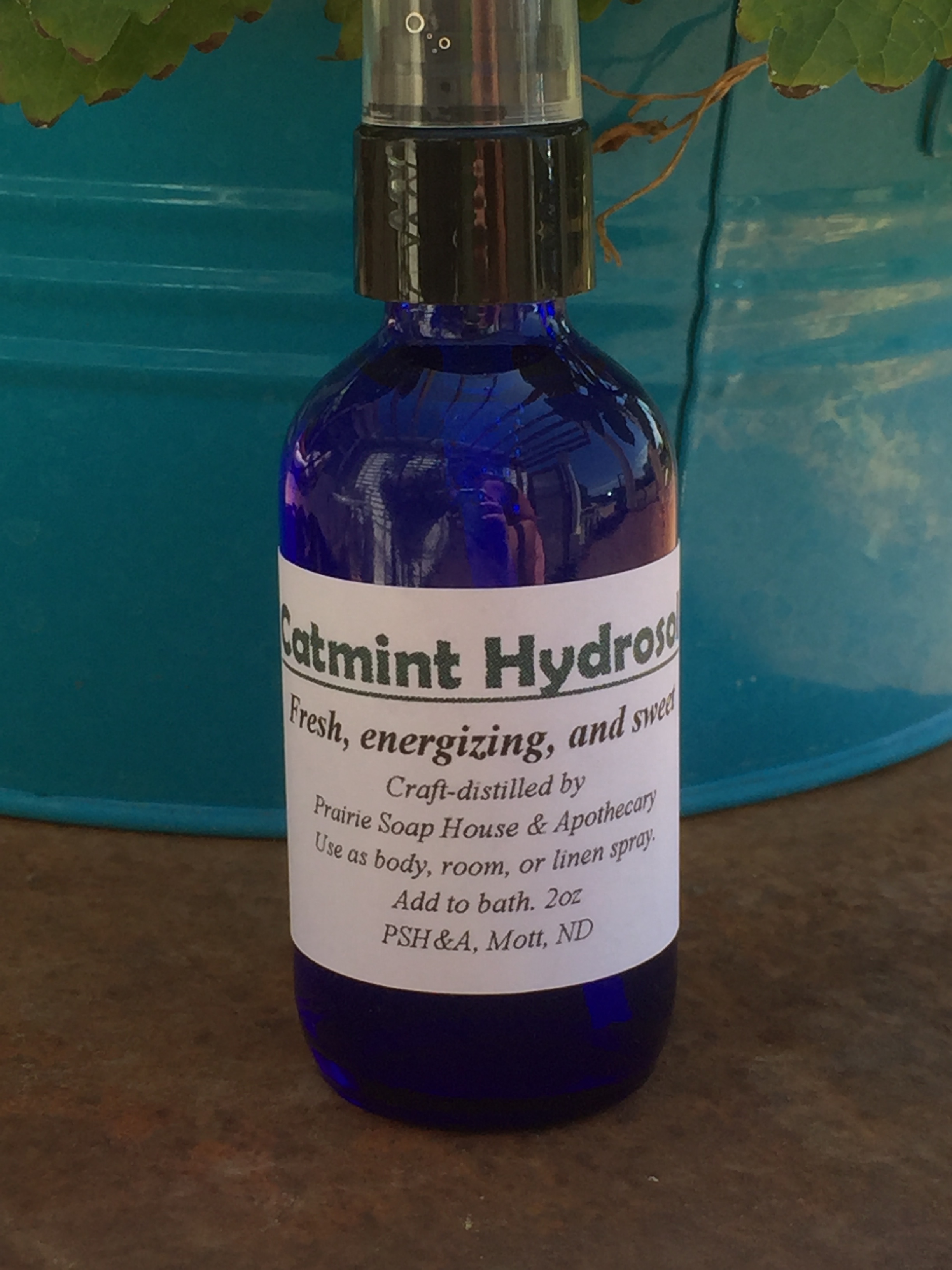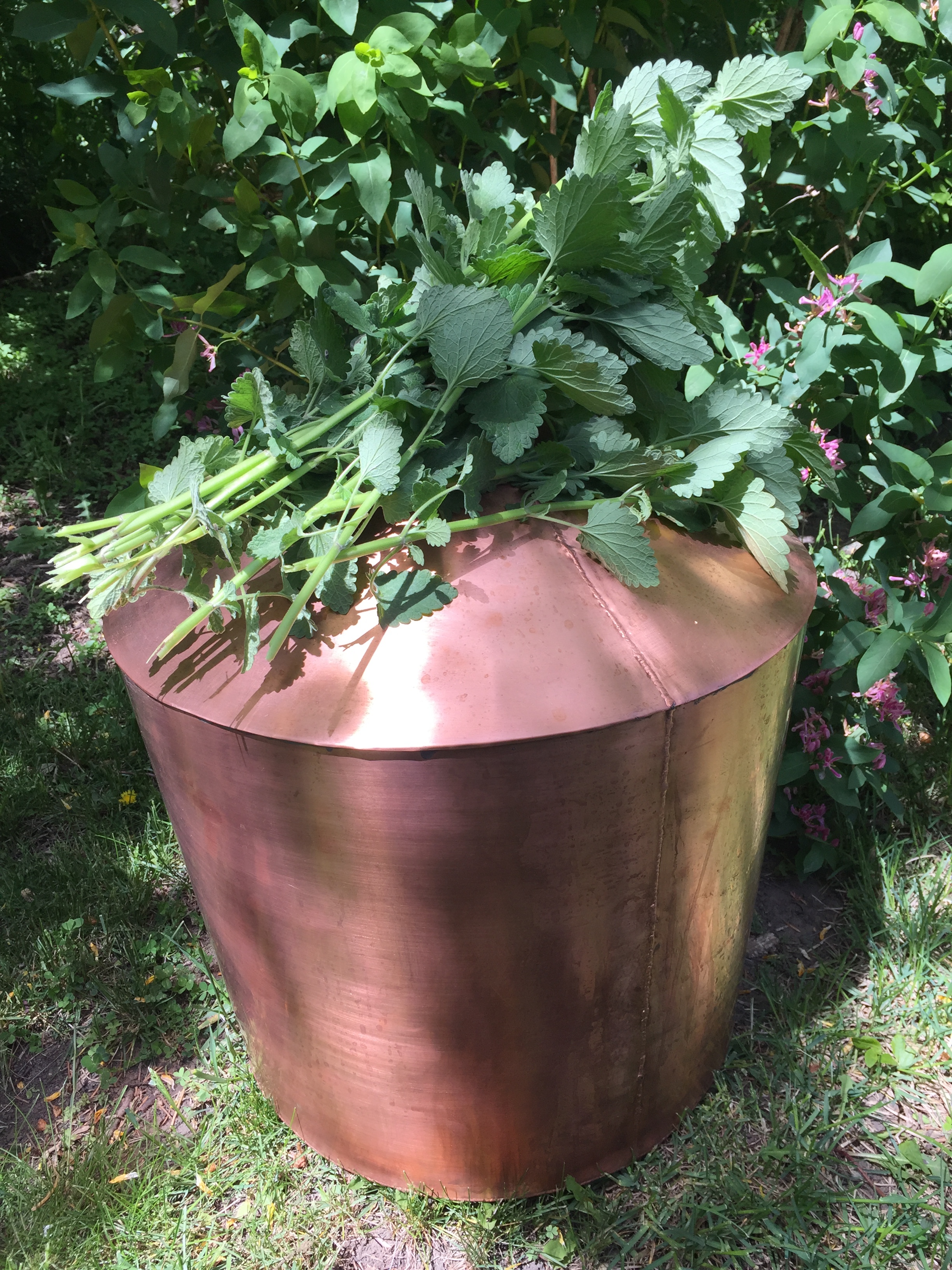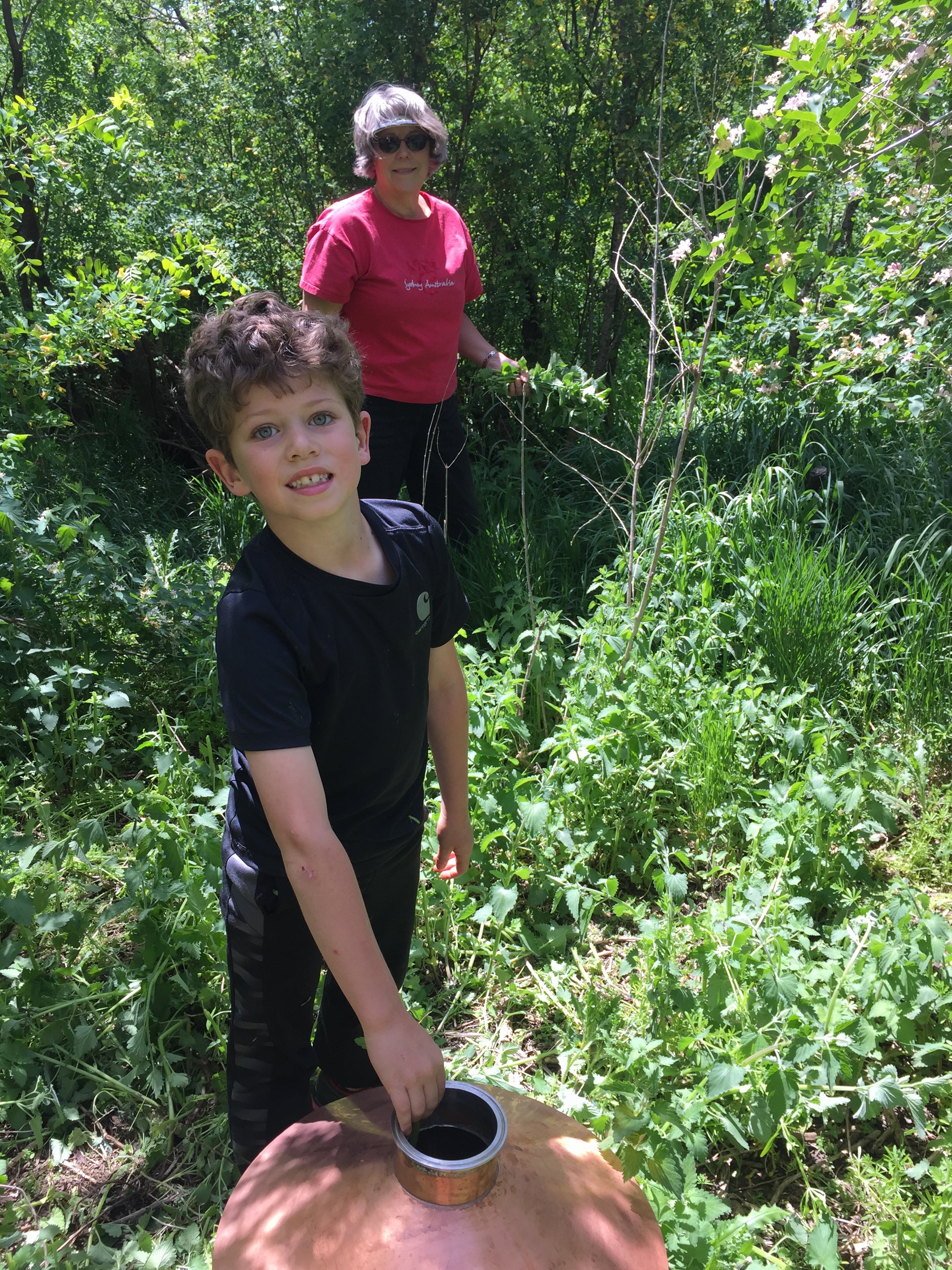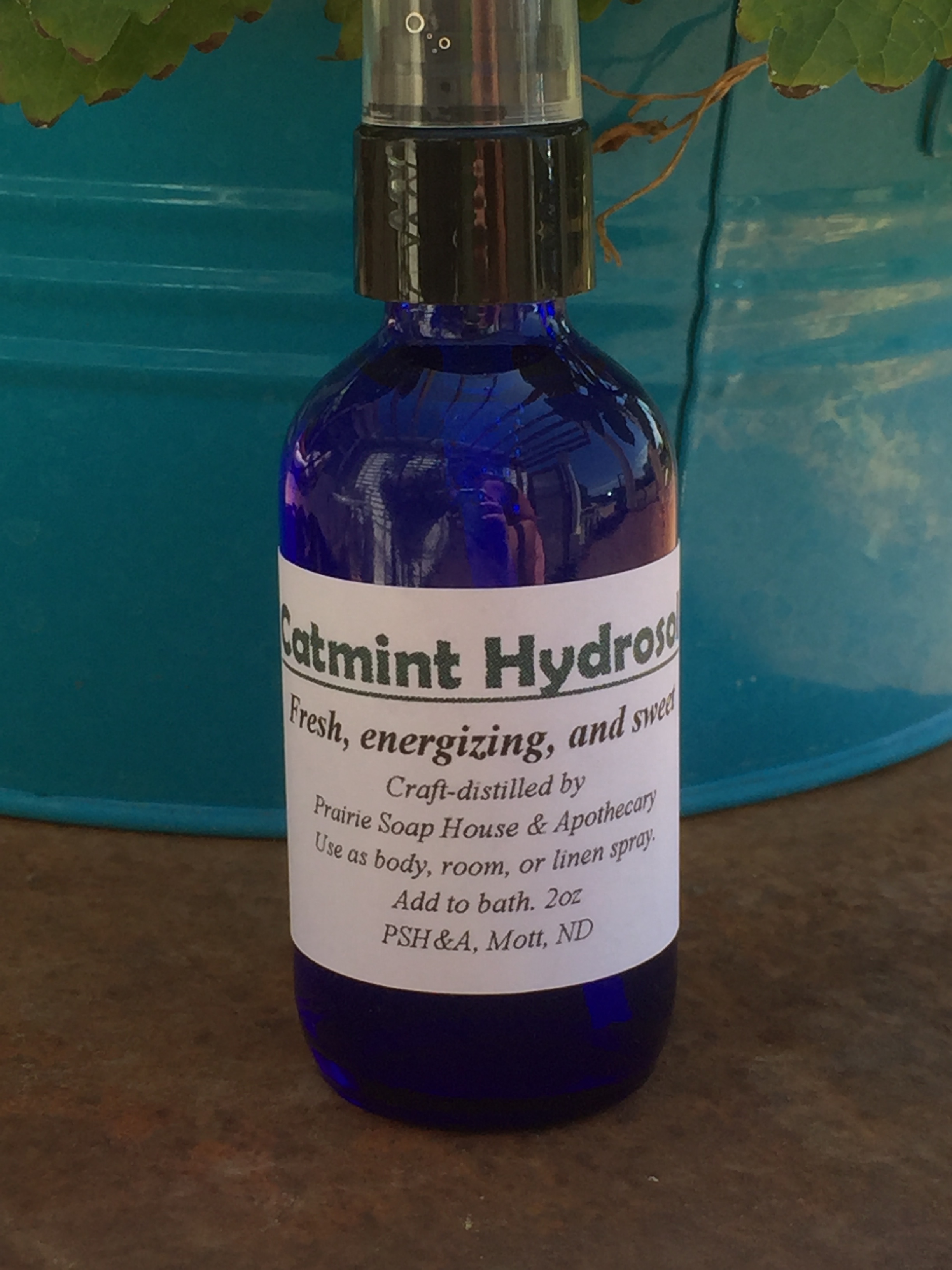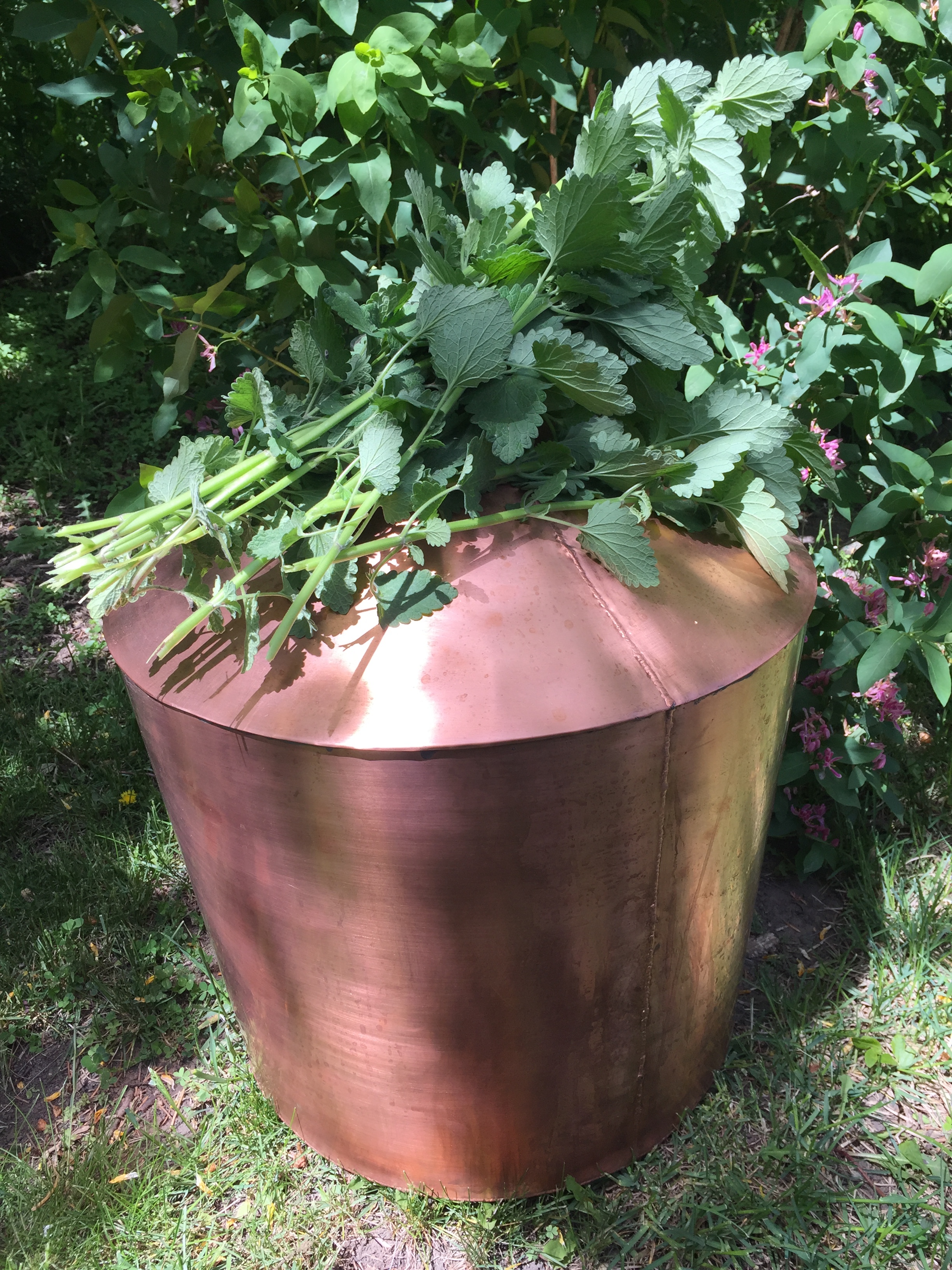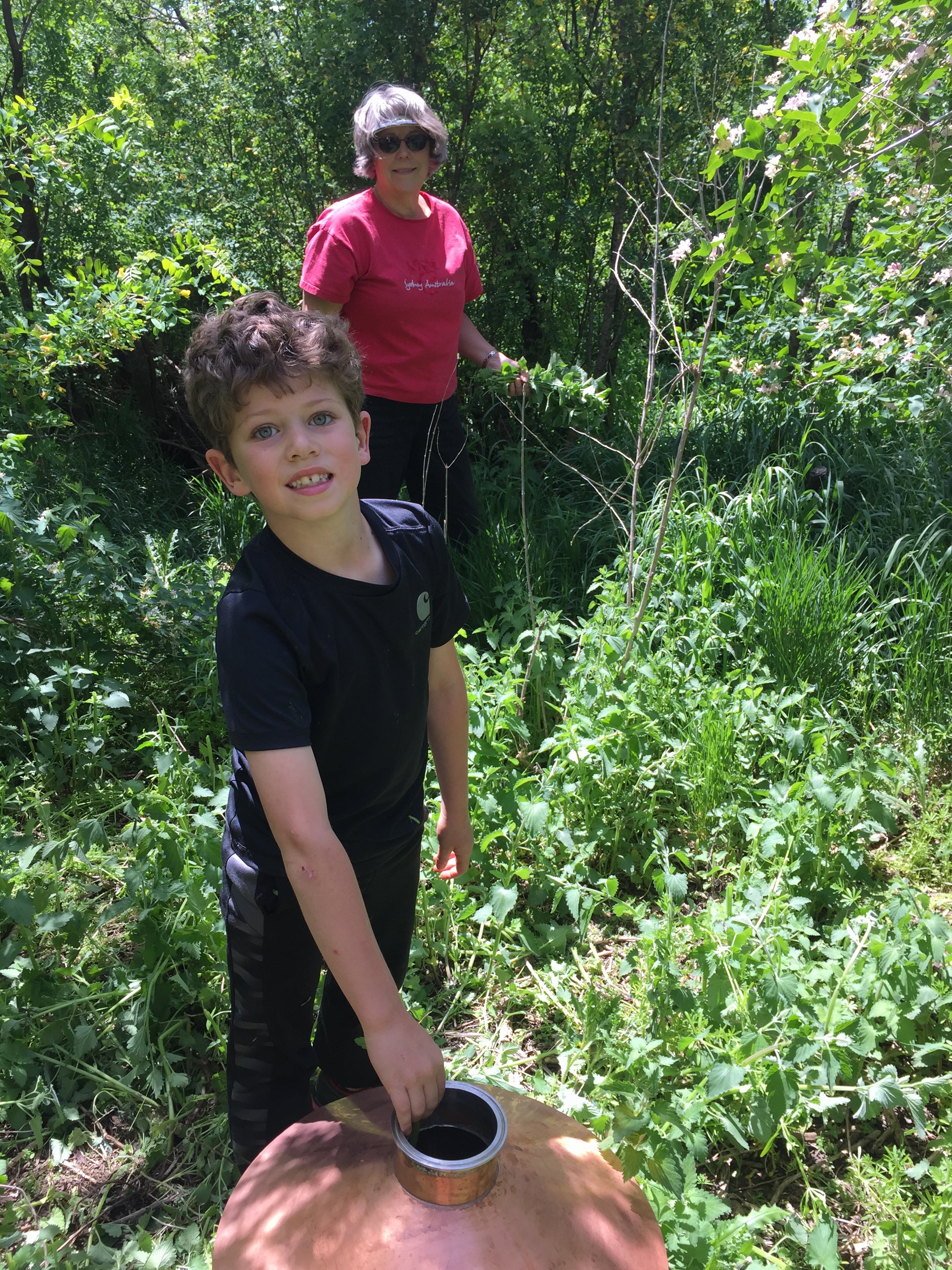 Catmint Hydrosol
You know what's really great on a hot day? Something to cool you off. Mint is good for that. However, not everyone loves a strong mint scent. Catmint is a great alternative. It is fresh, energizing, and sweet without being overpowering.
As you can see from the photos, this hydrosol is distilled by myself from wild-crafted catmint. You can see the photos of my helpers for the harvest!
Hydrosols can be used in many ways. They are safe for most everyone as they are automatically-diluted in terms of the amount of essential oils they contain.
This hydrosol is great as a body spray and especially as a foot spray for hot, irritated feet. It would also be great in a diffuser, for use as a room spray, and as a linen spray.
2 oz. spray bottle