Complete Essentials™ with IsaGenesis® Daily Packs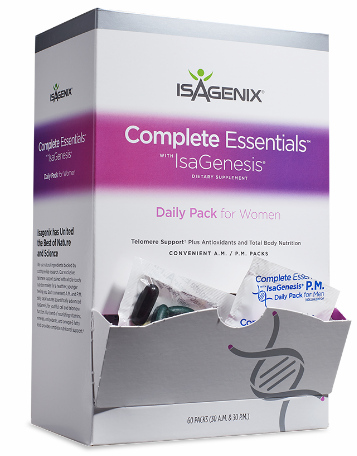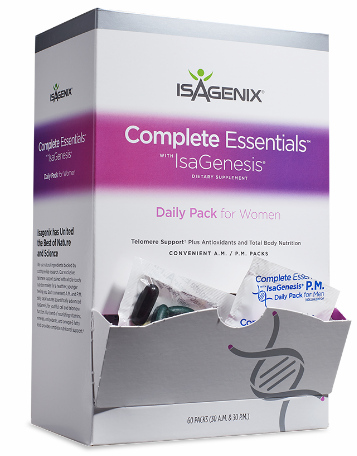 Complete Essentials™ with IsaGenesis® Daily Packs
This daily pack gives you a convenient way to achieve optimal intakes of vitamins, minerals, omega-3s and antioxidants, as well as special age-defying nutrients in easy-to-use packets to meet your nutritional needs.
Addresses root causes of aging*

Supports healthy aging at the cellular level*

Provides nutritional support for total-body health*

Available for men or women
Purchase here:
https://erinoberlander.isagenix.com/en-us/products/vitality-well-being/individual/complete-essentials-daily-pack-with-isagenesis
Best pricing is available to Isagenix members. Please contact me to learn how you can save or even get a portion to the totality of your products paid for or even create an additional income stream.