Peppermint Soap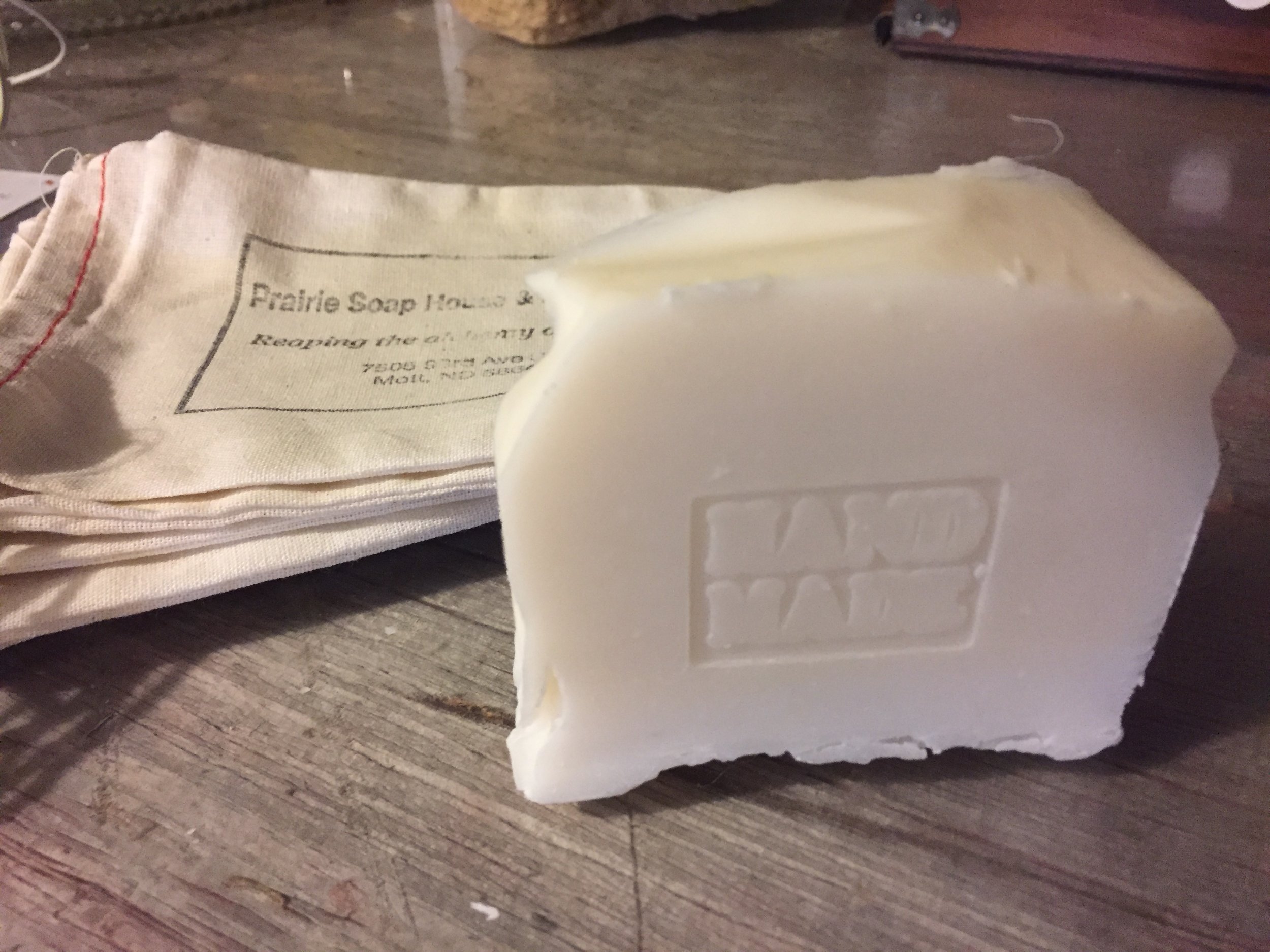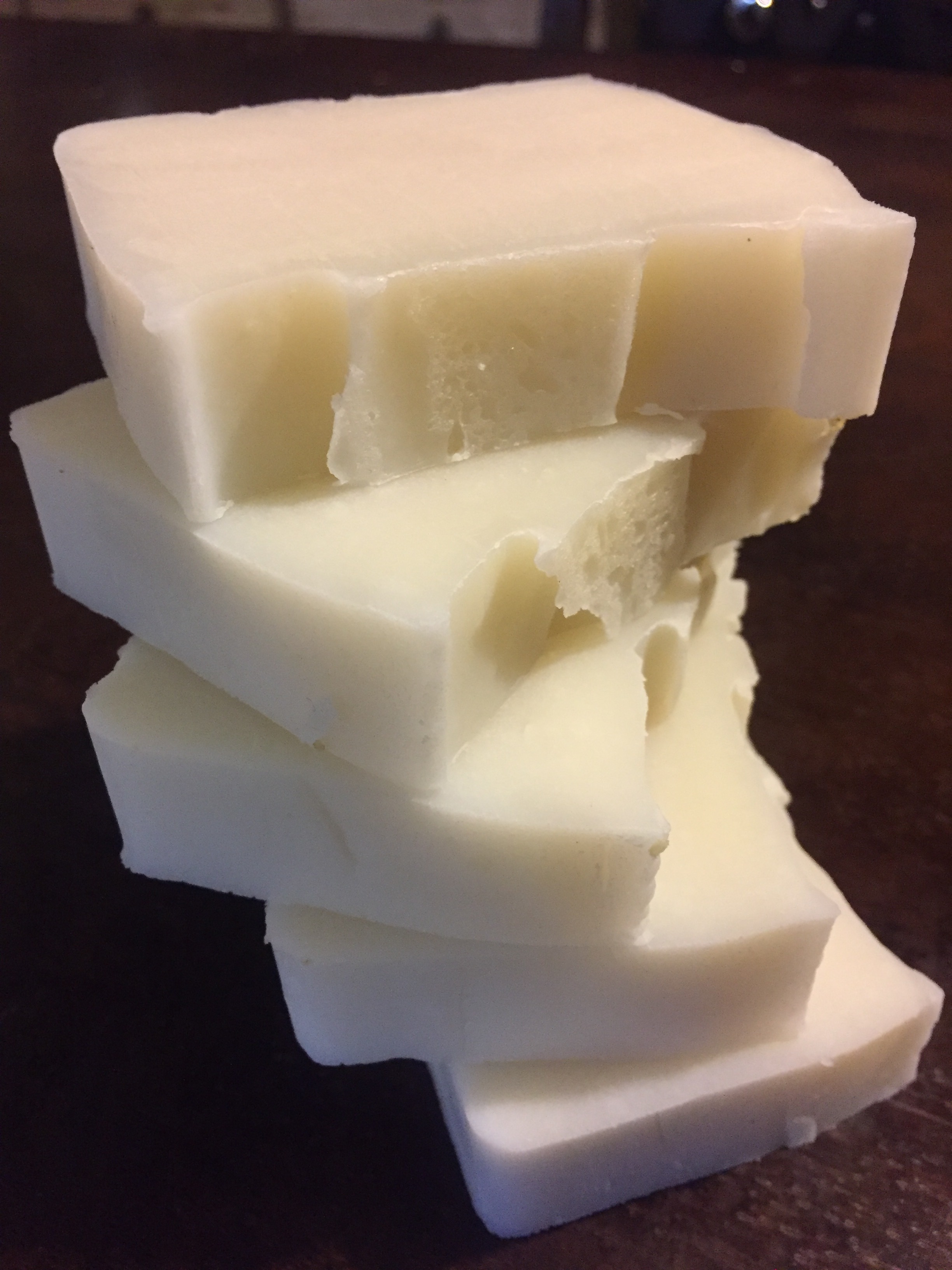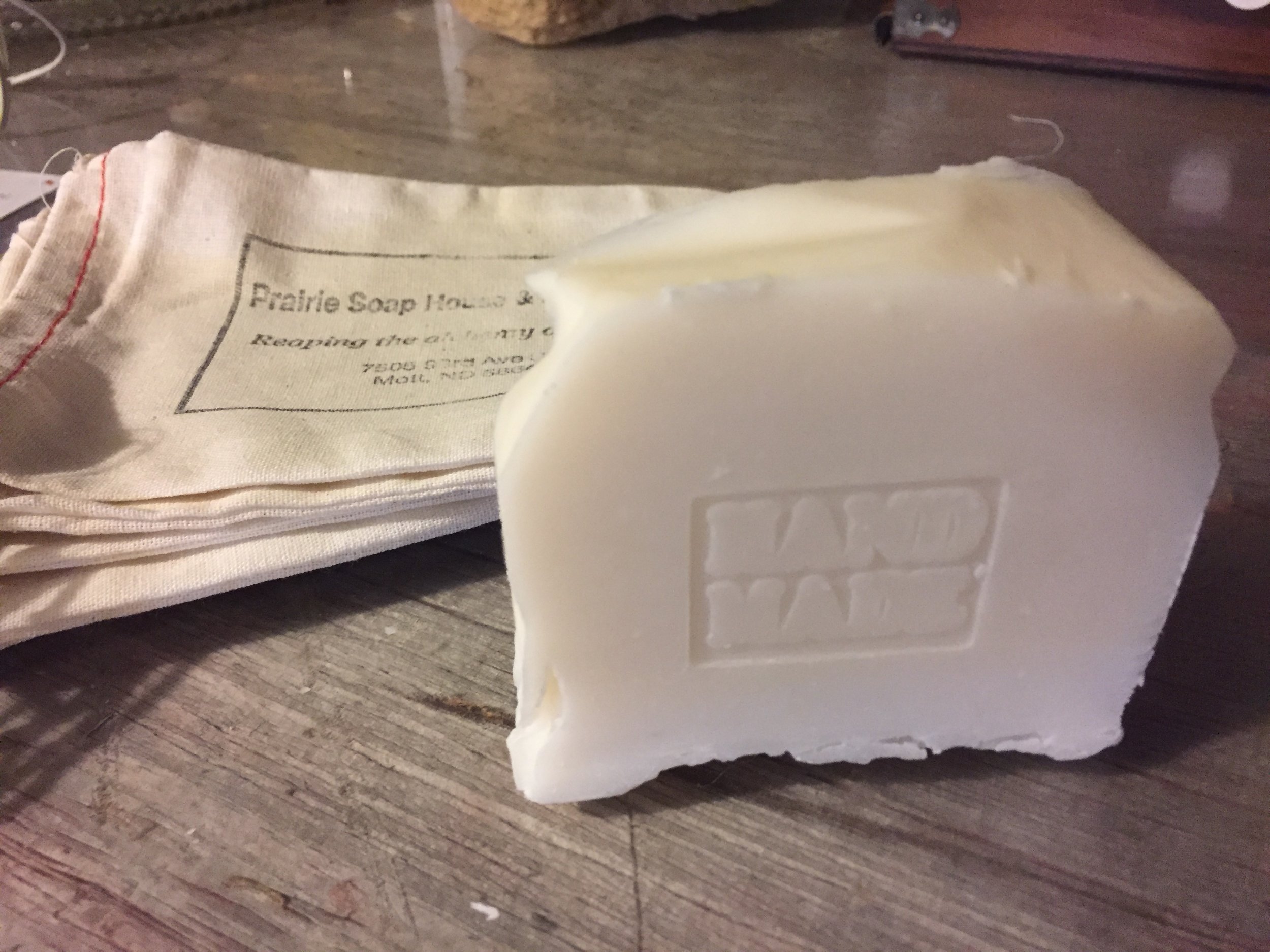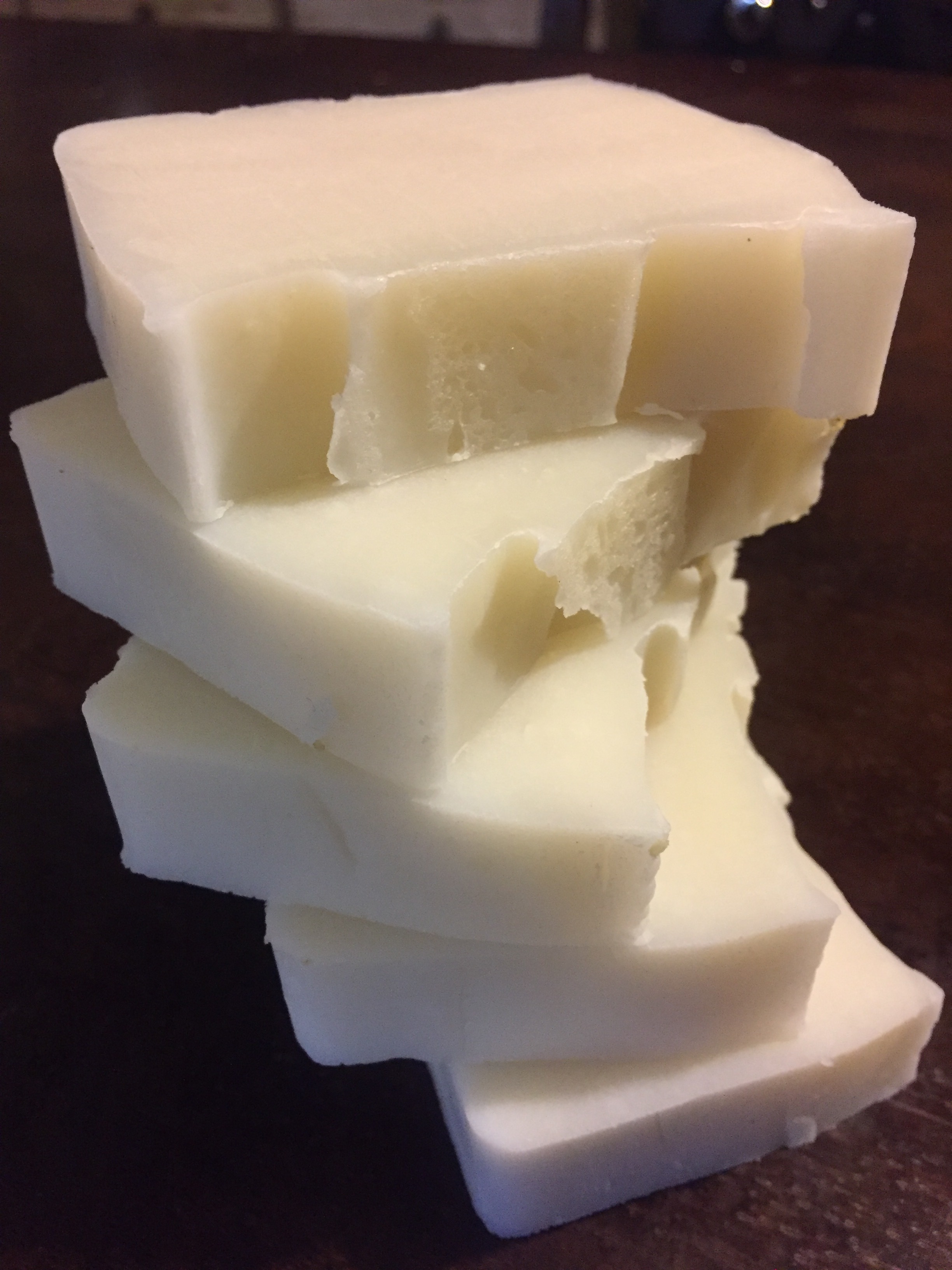 Peppermint Soap
I get requests for this soap over and over. It's very simple, yet delightful.
All of my soaps are "super-fatted," meaning there is extra oil left over in the bar after the saponification process--the chemical reaction that emulsifies oil and water together to create soap. What that means is that this soap won't dry out your skin like grocery store bar soaps, which are most often detergents and never super-fatted. Also please note that although lye has to be listed as an ingredient, there is no lye left after this chemical reaction occurs.
This is a hefty 4 oz bar that is hand-stamped "Hand Made." If you drain your soaps properly on a soap tray or dish, they will last you a LONG time.
For more about soaps and bathing rituals, see my video under the How To section of my website.
All soaps come in a cloth bag stamped with my motto.
Coconut oil, sesame oil, lye, peppermint essential oil.