Lung Support Hydrosols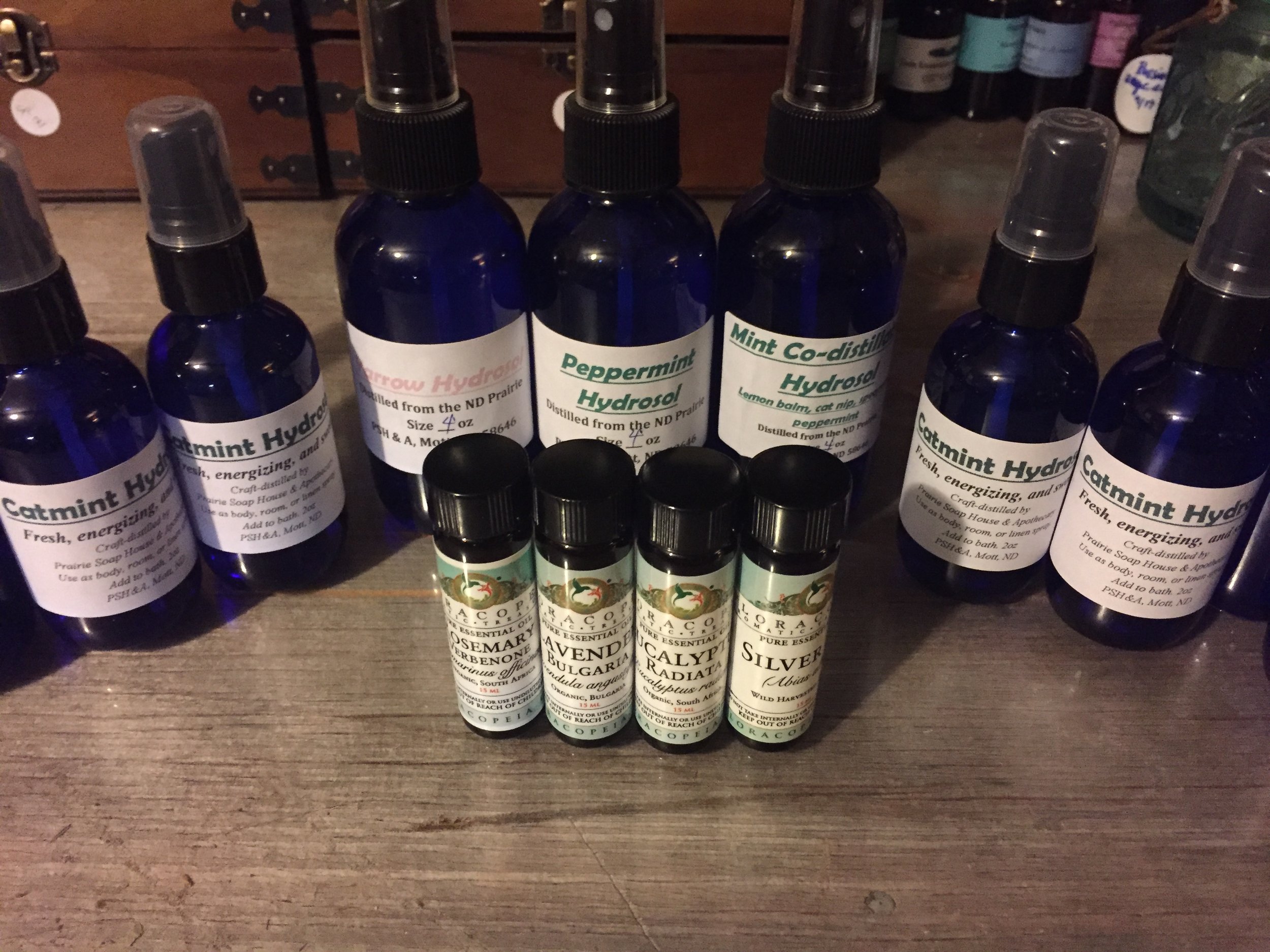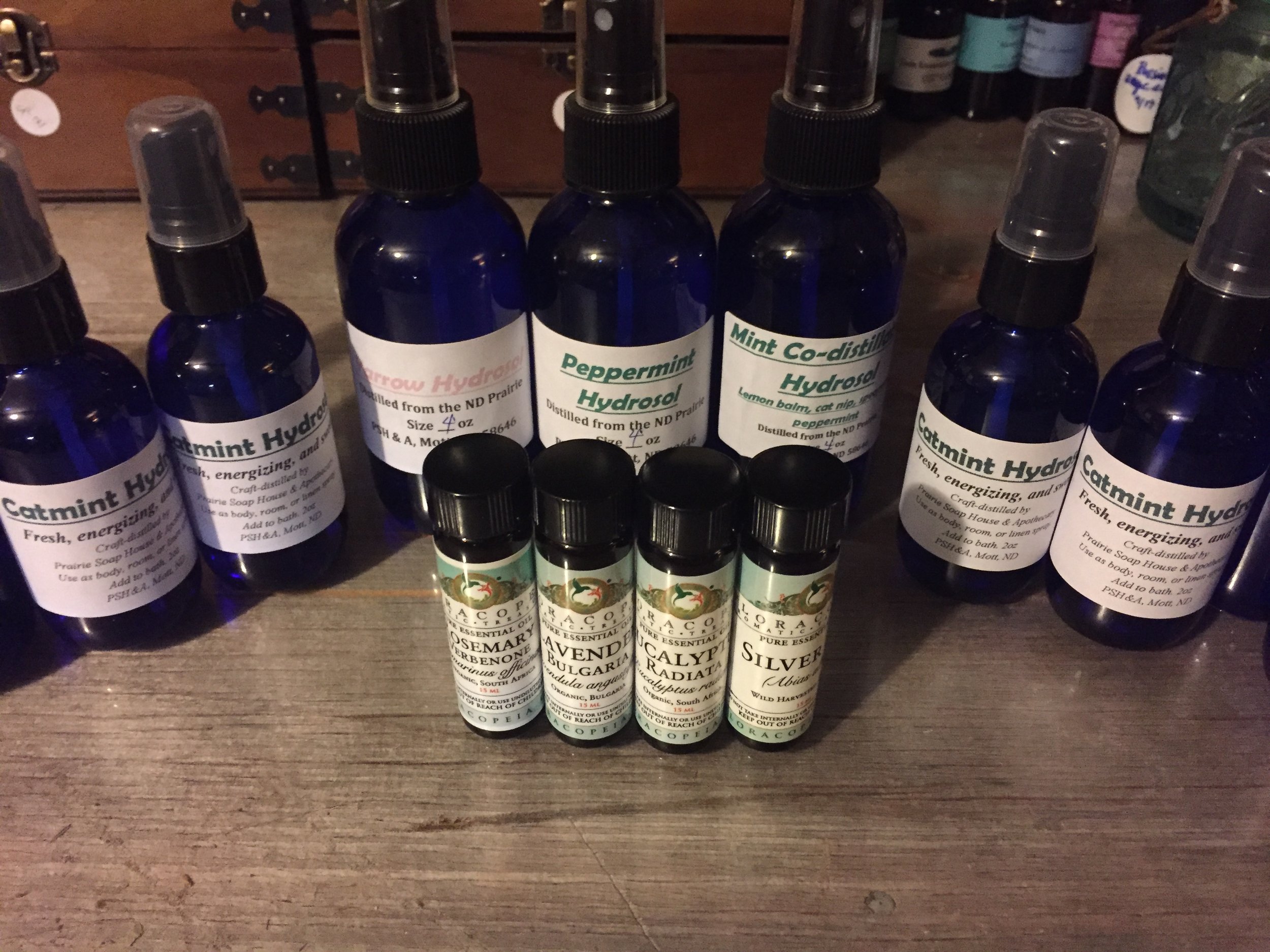 Lung Support Hydrosols
With the forest fire disasters currently happening on our continent, many are struggling with the effects of inhaling smoke. The conditions of excess forest fire smoke in the air are irritating to the mucous membranes and lungs. All of the items offered here are supportive to lung health.
How to:
Choose 1 hydrosol (or more if you like!)
Add a small amount of hydrosol and water to your home diffuser.
Then add up to 10 drops of one or a combination of any of the essential oils offered here.
Run your diffuser. Intermittent diffusion is best if you diffuser has that setting.
Hydrosols--all hydrosols are craft-distilled by myself from locally grown or collected plants.
Lance-leaf sage. This is a new distillation of wild-collected lance-leaf sage, which is a sage species that grows abundantly here in North Dakota. It is sweet and spicy and sour all at once. A wild, unpredictable scent, and a lot of fun. $15. 2 oz spray bottle.
Russian sage. In late summer, purple blossoms on large Russian sage bushes are ubiquitous in North Dakota. This is my most successful distillation and a very potent hydrosol with lots of naturally-suspended essential oil. This sage is both minty and sweet and one of my favorites. 2 oz spray bottle, $15.